---
Eden Garden Party Koh Phangan 2022
This is it. You have stumbled onto one of the greatest secrets of the Thai islands, the Eden party in Koh Phangan. The party is held every Saturday and is a psychedelic-themed event. Eden Bar is a great place to chill out with a cheeky smoke and watch the sea below or dance the night away. The entire atmosphere is geared towards people wanting to have an incredible time.
What you should know when going to the next Eden Garden Party on Koh Phangan
1. Starting with the complete Eden Garden Party schedule
Every Saturday night, and only accessible by boat from Haad Rin or 4×4 from Baan Tai. This is one of the nicest parties on Koh Phangan, supposedly similar to the first Full Moon parties. There's a bar and restaurant with drinks and delicious Thai food. With a friendly, slightly more mature crowd, this comes highly recommended.
If you not around that time, no worries. In the same vein there are a still lot of great parties where you can go. For example the Half Moon Party, Black Moon Culture, Jungle Experience and the Sramanora Waterfall Party. In other words, really every night there is a party on Koh Phangan! Check our agenda for the complete list of parties when you come to Koh Phangan.
Saturday 7 May 2022

Saturday 14 May 2022

Saturday 21 May 2022

Saturday 28 May 2022

Saturday 4 June 2022

Saturday 11 June 2022

Saturday 18 June 2022

Saturday 25 June 2022

Saturday 2 July 2022

Saturday 9 July 2022

Saturday 16 July 2022

Saturday 23 July 2022

Saturday 30 July 2022

Saturday 6 August 2022

Saturday 13 August 2022

Saturday 20 August 2022

Saturday 27 August 2022
Saturday 3 September 2022

Saturday 10 September 2022

Saturday 17 September 2022

Saturday 24 September 2022

Saturday 1 October 2022

Saturday 8 October 2022

Saturday 15 October 2022

Saturday 22 October 2022

Saturday 29 October 2022

Saturday 5 November 2022

Saturday 12 November 2022

Saturday 19 November 2022

Saturday 26 November 2022

Saturday 3 December 2022

Saturday 10 December 2022

Saturday 17 December 2022

Saturday 24 December 2022
2. Tickets and entrance fees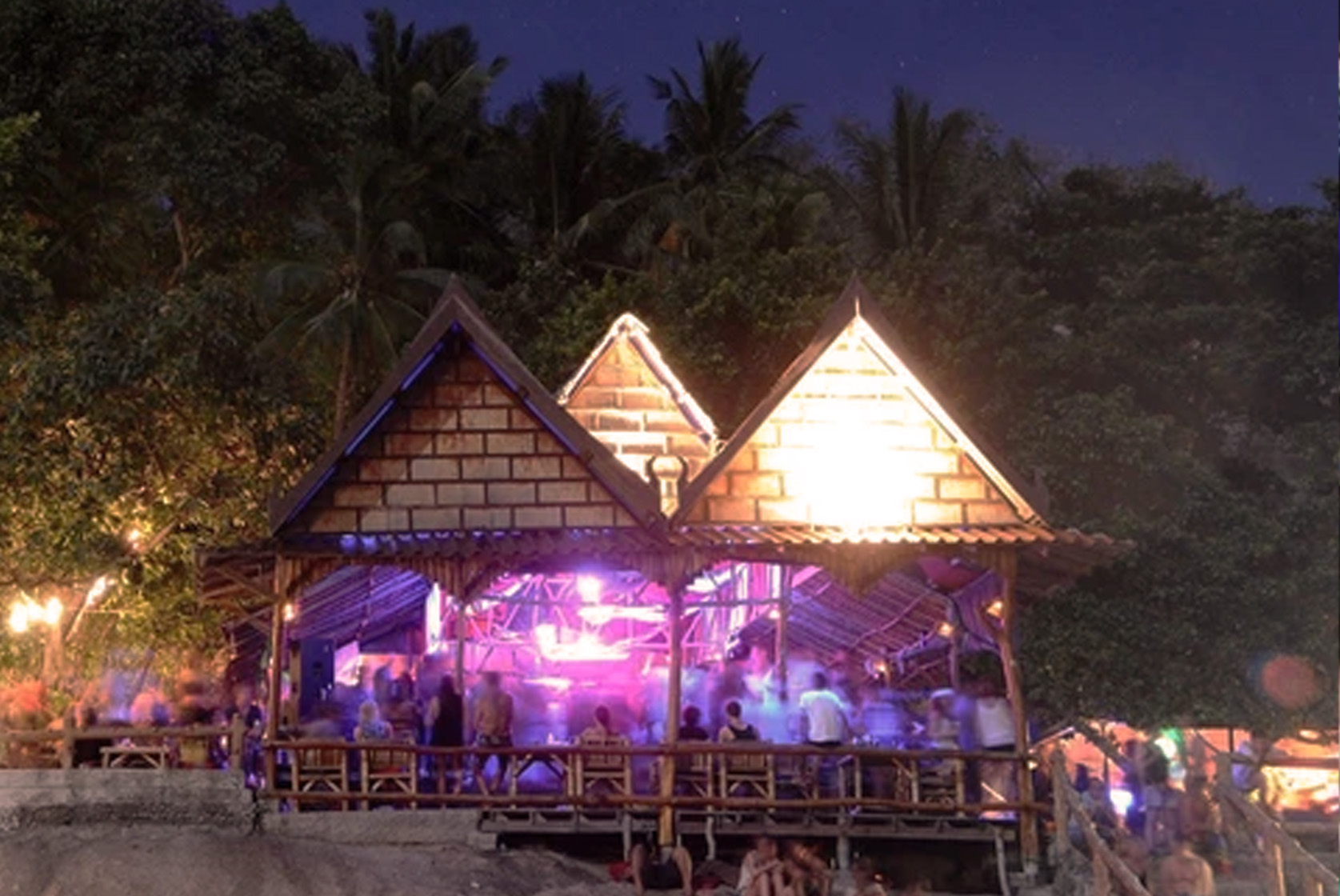 Tickets for the Eden Garden Party Koh Phangan are free, as long as you take your shoes off ;).
GENERAL TICKET
Pre-sale: US$ 0,00 / THB 0
At the door: US$ 0,00 / THB 0
VIP TICKET
Pre-sale: not available
At the door: not available
3. How to get to the Eden Garden Party Koh Phangan
You can only get to the Eden Garden Party by catching a boat from Haad Rin beach to Haad Yuan. If you have the time, we recommend spending a few days on Haad Yuan beach as it's a very cool place to chill out indeed.
Be careful when heading up to the Eden Bar, the walkway is extremely dangerous and there's been several bad accidents here in recent years. When you are drunk or if you're tripping, do not leave the bar area to go exploring. The rocks surrounding the bar are slippery and home to snakes.
Above all, plan your trip to the next Eden party this month on time. That is to say, there's no airport on the island. Therefore everyone comes by ferry to Koh Phangan. Ferries are leaving daily from Surat Thani on the mainland. You can also travel from the nearby islands Koh Samui or Koh Tao. Ferry tickets can be booked in advance via 12go.asia or via local travel agencies.
VENUE AND ADDRESS
Haad Yuan Beach
Ban Tai, Haad yuan
Surat Thani, Thailand 84280
A lot of companies run overnight buses from Bangkok to Koh Phangan for 450 up to 600 baht. This price also includes the ferry.If you decide to fly, flights to Surat Thani Airport generally cost around 1,600 baht if you leaving from Bangkok on Air Asia. Or 2.000 bath if you leaving from Chiang Mai. This including additional taxes and fees. Want to know more about traveling to Koh Phangan and how to get around the island? Read more on our travel page.
4. Hotels and hostels near Haad Rin Beach
Koh Phangan is a wonderful place to stay. There's accommodation all over the island. The most (but definitely not all!) of the nightlife is on and around the beach of Haad Rin. For the best party experience, you might want to have a place to stay in this area, so you can be close to the action.
If you looking for a nice hotel or hostel near Eden Garden Party, here we have our for you. Most importantly, make sure you book in time. Around the Full Moon Party often all the nice hotels and hostels nearby the party are fully booked. The closer you get to the actual night of the party, the more you'll need a miracle to find something. To clarify, that means at any price range ;).